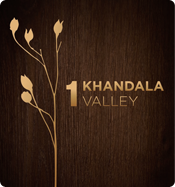 Download Brochure
In pursuit of perfection.
For 30 years, Woodlands Housing has built varied spaces for diverse needs with an unwavering purpose: to provide a world-class experience. The Woodlands portfolio includes diversified developments, from well-planned industrial estates, to exclusive residential properties, and landmark commercial spaces.
The Woodlands name is synonymous with Quality. We approach every project with the view of how best to develop real estate projects to the highest standards. Our goal is that what we build today will deliver value for generations to come. Our commitment is to the individual and to the community, to plan ahead, execute with precision, and help transform daily living.
Promoters
Mr. Surendra Kapur, Director.
With over 50 years' experience in real estate and construction, he focused his unique foresight and entrepreneurial vision towards setting up what is today, a rapidly growing Group, which has successfully developed close to 500,000 square feet of land over the last 5 decades.
Mr. Joy Kapur, Managing Director.
Joy is a graduate in commerce from Mumbai University. He has over 20 years' experience in real estate and construction. With his able assistance and expertise, the Group modified processes and systems to become customer-centric and luxury-oriented. Under his strong leadership, "Woodlands" has emerged as the preferred real estate development brand in Mumbai.